How To Use Venmo For Offshore Gambling Legally In 2022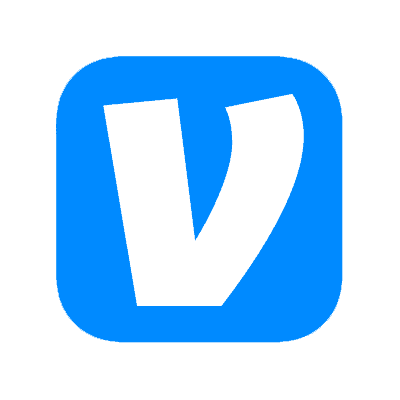 One of the most convenient ways to fund your offshore betting account is to use person-to-person (P2P) instant pay services. For US-based gamblers, Venmo is one of the most common and popular options. However, not all gambling sites are Venmo gambling sites, as only a few of the biggest operators in the space currently support the platform.
That said, because Venmo is USA-only, these sites support Venmo only indirectly by allowing members to buy and sell account vouchers and player transfer codes among themselves. Bovada members specifically can use the currently exclusive MatchPay service with Venmo, as well.
To learn how to use Venmo for offshore gambling banking, we've put together this short primer. There are a few hoops to jump through, but if you're a regular Venmo user, it'll definitely be worth your while to read up on this exciting new legal offshore bet funding option.
Best Offshore Sites Accepting Venmo Deposits In 2023
Is It Legal To Use Venmo For Online Offshore Bet Funding?
If you live in the United States, you can legally and safely use Venmo to fund your offshore gambling, provided you're at least 18 years of age and use only the most reputable licensed and regulated international operators. There are no federal offshore gambling laws that bar access to these venues.
The Venmo betting sites listed on this page accept most US players, and only the state of WA has nominal laws against offshore gambling. However, these laws are apparently unenforced, and all top-rated online casinos, sportsbooks, and poker sites take players from Washington. Still, you should abide by all local gambling laws when participating in real-money online gambling.
If you aren't familiar with Venmo, you may find yourself asking – in your best Arnold voice – "What is venmo and how does it work?" And these days, any kindergartner can probably tell you. Kids, they know this kind of stuff. Adults, not so much. But it's actually really simple, and the Venmo basics can be explained briefly.
Venmo, owned by PayPal and launched in 2009, is a person-to-person service – or P2P service – that allows users to make instant online payments to vendors and other private Venmo users. Venmo is currently limited to US residents only, and as of Q3 2021, more than 40 million Americans actively use Venmo to buy online goods and services and send money to friends and family.
Venmo also works as a sort of lightweight eWallet, as you can get a branded Venmo credit card or Venmo debit card that's linked to the service. However, you shouldn't confuse the Venmo app with popular e-Wallet platforms like Apple Pay, Google Pay, or Samsung Pay, as these are more robust hardware- and software-based solutions (which themselves include P2P instant-pay options).
You can use Venmo – and the above-mentioned e-Wallets and other P2P services like PayPal, Cash App, and Zelle – to fund your online gambling activities, which is explained below.
How Does Venmo Work To Fund Online Offshore Gambling?
It's not difficult to understand how Venmo works for making offshore betting deposits and withdrawals. But even if you already know how to send money on Venmo (which we won't cover here, as this is explained within the Venmo app itself), there are a few added steps.
These extra steps are what gambling sites that accept Venmo require in order to actually employ the service, as they can't take Venmo transfers directly.
Even then, the options for Venmo gambling are limited to those top-rated legal offshore casinos, offshore sportsbooks, and offshore poker sites that have gambling vouchers or player transfers within their banking menus, or those that support MatchPay (Bovada only for now). Every offshore betting operator listed on this page has these systems in place, which means you can use Venmo at each one.
Venmo Offshore Gambling Deposits
The first step to funding your online bets at casinos that accept Venmo, sports betting sites that use Venmo, or poker sites that take Venmo is to actually get a Venmo account and move money into it. (For more information on how to add money to Venmo, please visit Venmo.com). Once you've done that, you can follow the instructions below.
Note: MatchPay at Bovada is much simpler to use, as you merely create a MatchPay account and deposit via the option. MatchPay handles the following steps automatically once you're a Bovada member.
Visit any link here to one of the top-rated betting sites that accept Venmo. As long as the site you choose supports betting vouchers or player transfers, you're good to go.
Create your offshore betting account using your real, verifiable information. The top online gambling sites all use state-of-the-art encryption and never sell or share your personal or financial information.
Skip the deposit option for now and complete the account creation process.
Visit your site's community forum and find an online betting voucher or player transfer for sale. Contact the seller and confirm that they accept Venmo P2P transfers.
To buy the gambling voucher or player transfer, simply send the requisite funds using Venmo. Once the seller receives your Venmo payment, they will release the gambling voucher code or player transfer code to you.
Return to your offshore gambling site's Cashier page and select the Voucher or Player Transfer option. Enter the code you purchased, and your account will be credited with the full funds. There are no fees to worry about with Venmo voucher/transfer deposits.
Please be sure that you only use Venmo to buy online gambling or betting vouchers (or player transfers) from trusted site members only. While you can buy vouchers from members on external forums (i.e. Reddit and similar venues), this is not recommended. It is extremely important that you trust your seller when making P2P gambling transactions. MatchPay is preferable to vouchers for this reason, though MatchPay limits are much lower.
Note: We do not recommend using Venmo as an e-Wallet for offshore gambling deposits, as the Venmo card and Venmo gift cards have very low success rates due to UIGEA banking regulations. If you wish to use credit or debit cards, we recommend non-Venmo Visa, Mastercard, or American Express. Prepaid credit cards and gift cards are also accepted by these sites, provided they're good for international transactions.
Venmo Offshore Gambling Payouts
At any Venmo casino, poker room, or sports betting site, you can use the popular P2P service to claim same-day payouts with no added fees. Before, the only way to get same-day payouts from offshore gambling sites was to make legal Bitcoin betting deposits or other cryptocurrency deposits (Litecoin, Stellar, Ripple, Bitcoin Cash, Ethereum, etc.).
And while we generally prefer crypto to all other banking methods, it's not right for everyone, which is where Venmo really shines thanks to its wide use throughout the USA.
To claim a same-day payout with Venmo at participating offshore betting sites, just follow these instructions:
Request a gambling voucher or player transfer withdrawal from your site's Cashier page. You can create a voucher code from part or all of your eligible account balance. (To request a voucher withdrawal, you must have met any bonus rollover or bonus playthrough requirements.)
Your voucher code or player transfer code will be emailed to the address you have on file at your legal offshore gambling site. This can take up to a day or so, but it's usually sent out within just a few hours.
With your voucher code in-hand, post an ad to your site's community forum or an external forum (Reddit, etc.). Make sure to indicate in the ad that you accept Venmo payments.
Once a buyer contacts you, finalize the terms of the sale. You will receive your Venmo payment immediately.
Once you've been paid, you can keep the money in your Venmo account, transfer it to a linked debit card or linked bank account, or withdraw cash from any Venmo ATM near you.
As with deposits, if you're a Bovada user and employ the site's MatchPay service, you simply have to select the option from the cashier page and all of the above steps are handled automatically.
Note: As a voucher/transfer seller, as soon as you receive your Venmo payment, please be sure to release the voucher code or player transfer code to your buyer. The top offshore betting sites all have security measures in place to ensure that sellers release these codes to buyers in a timely manner, and failure to do so can result in account suspension.
Venmo Online Gambling Bonuses
Is Venmo safe to use with offshore betting sites?
Yes! Venmo is safe, and if you make sure to use the service to send and receive money only from trusted site members (that is, from those posting voucher or transfer ads through your official site's community listings), you'll never have to worry about any Venmo scams. If you use MatchPay at Bovada, your Venmo transactions are even more secure.
Can I gamble offshore with a Venmo business account?
We don't recommend this. While you can make Venmo instant transfers to individuals using the service's P2P functionality, we recommend separating your Venmo payments into separate accounts for business and private use.
Buying offshore gambling vouchers or player transfers – or using MatchPay – should be done privately for maximum security.
Who owns Venmo?
Venmo is owned by PayPal, which introduced the service in 2009.
Can you use a credit card on Venmo?
Yes, you can use a Venmo-branded credit card through the service, though this is not recommended for bet funding at offshore gambling sites. Venmo cards have very low acceptance rates with international betting operators due to the federal UIGEA banking mandate.
Is there a limit on Venmo?
There are Venmo limits to consider when using the service, but how much money you can send on Venmo depends on your account status. For most users, the Venmo max transfer is adequate for all online gambling, though the highest rollers may want to consider a different deposit method.
You can learn more about your Venmo daily limit and Venmo weekly limit at Venmo.com or through your Venmo app.
Is venmo free to use for online gambling?
Yes! Venmo is 100% free to use for all private P2P transfers, including those made to fund your legal offshore betting accounts.
Does Venmo charge fees?
Sometimes. Venmo fees can be assessed for using branded Venmo credit and debit cards, and payments to various commercial businesses may also incur minimal fees.
For P2P transactions between private parties (which are what you use when purchasing betting vouchers and player transfers or when using MatchPay), there are no fees to worry about, either from Venmo or your offshore betting site of choice.
How much does Venmo charge for betting-related transactions?
Venmo does not charge members for making private person-to-person transfers.
However, if you decide to use a Venmo-branded credit card or debit card to fund your offshore gambling account – and the payment actually gets past the UIGEA and goes through – you will be assessed with various fees per your card's issuing bank and terms of service.
You should always remember to take fees into consideration for all online betting credit card deposits.
Can you cancel a Venmo payment when buying offshore gambling vouchers?
In practical terms, no. Any Venmo payment that is made on accident can be reversed, but if you knowingly send money to a private Venmo contact, this should be viewed as a cash transaction.
Venmo transfers are protected against fraudulent activity, but voluntary P2P payments are difficult and time-consuming to reverse.
This is why it's crucial to trust your online gambling voucher seller and buy vouchers only through official channels. You may also use MatchPay to get around this added step safely and conveniently if you're a Bovada member.
How can I fund my offshore betting if Venmo is down?
If you find that Venmo is not working due to service outages at the time you'd like to deposit into your offshore gambling account, you should use a different deposit method.
Remember, you can buy betting vouchers/transfers or employ MatchPay using other P2P services and eWallets, and you can also make crypto deposits, card deposits, and even traditional banking deposits using checks, eChecks, bank wires, and money orders at most sites.
Does venmo work internationally?
Currently, there are no Venmo international P2P transfer options available. Venmo is US-only at this time.
What does Venmo mean?
The Venmo meaning is a nice bit of branding, as the word is actually a portmanteau of "vendere" (which means "to sell" in Latin) and "mobile." And since mobile sales and money transfers are what Venmo's all about, the name makes a lot of sense.
How do I contact Venmo customer support?
You can call Venmo at 1-855-812-4430 for any assistance with the service. Venmo help is also available via email and through online chat at Venmo.com.
Is Venmo or PayPal better for offshore gambling?
For all intents and purposes, there is no real Venmo vs. PayPal debate when it comes to offshore gambling account funding. They both work the same way, allowing you to buy and sell betting vouchers and player transfers.
That said, because PayPal has more users in the US, you may have better luck purchasing or selling vouchers and transfers using PayPal, as more members have ready access to PayPal.
Is Venmo or Zelle better for offshore gambling?
The Venmo vs. Zelle argument is difficult to sort out when using either for online betting purposes. Since both work the same way – that is, since they both allow you to buy and sell vouchers/transfers (and since they're both supported by MatchPay) – either one is perfectly capable.
However, Zelle has far more users in the USA since it's supported natively by almost every bank and credit union in the country. On the other hand, many Zelle users don't know they're Zelle users, as Venmo has much better marketing.
That gives Venmo an edge when you're looking for betting voucher buyers or sellers online.
Is Venmo or Cash App better for offshore gambling?
Cash App, while popular, has significantly fewer users than Zelle. If you're pitting Cash App vs. Venmo, just based on user access alone, Venmo is the easy choice for offshore gambling deposits and withdrawals.